Achievements
Acknowledgements
The many achievements of our volunteer group would not have been possible without the continued support and generous donations from many parties including: local residents, holiday home owners, visitors to the boardwalk & the Havens, local retailers, business owners, the primary school, contributors via our online platform; Localgiving and community fund awards.
We are very appreciative of their generosity & efforts and take this opportunity to thank them all!  Our supporter's logos and names are displayed below (Note, names highlighted blue can be 'clicked on' to take you to their websites for more information.  A number of the others have Facebook pages, so you can always look there for more details.)
Mr Raymond Raymond & Mr Roger Raymond – Land owners of the land leased to the Community (pictured opening the restored boardwalk in 2015):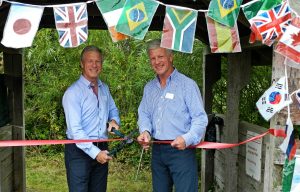 The Havens Community Council: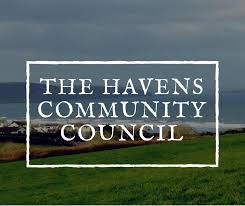 Mike's Bikes Pembrokeshire Coast Triathlon: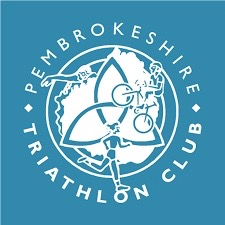 Our projects to enhance and preserve the boardwalk & the slashpond habitat have been realised by awards made by:
Community Foundation Wales – Fund for Wales:

Community Foundation in Wales – Big Fund for Wales:
The Havens Carnival Committee: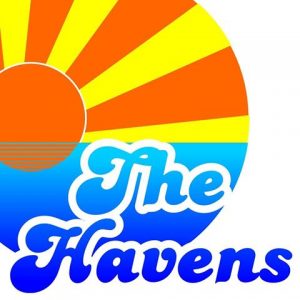 Londis Broad Haven – Carrier Bag Fund: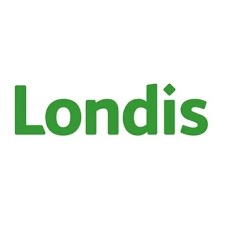 Pembrokeshire County Council – Enhancing Pembrokeshire Grant: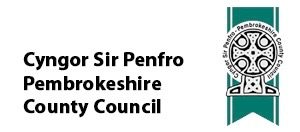 Port of Milford Haven – Community Fund: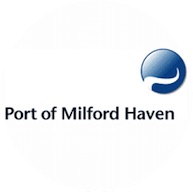 Sita Trust: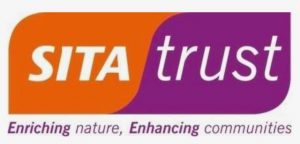 Sustainable Development Fund
supported by:
Pembrokeshire Association of Voluntary Services (PAVS) 'Little Green Grant' &
The South Hook LNG 'Community Fund':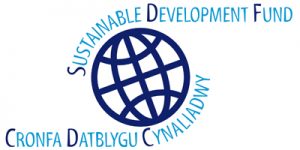 Dŵr Cymru Welsh Water – Community Fund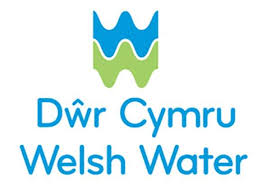 Awards

:
| | |
| --- | --- |
| Winners of the 2015 Radio Pembrokeshire LOCAL HERO Award, nominated by Pembrokeshire Coast National Parks  | Runner-up in the prestigious 2016 TIDY WALES awards in the Community Transformation Category |
Recent Achievements:
2019
Autumn 2019: New! Nature Trail Quiz Leaflet fun for all but also to engage and generate curiosity & enthusiasm amongst younger visitors!.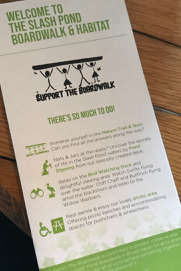 Available now at many of our supportive local retailers, pubs and restaurants, including: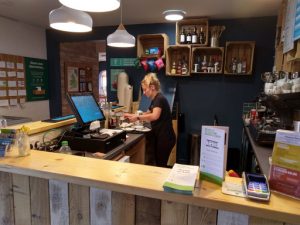 The Post Office at Londis, Broad Haven: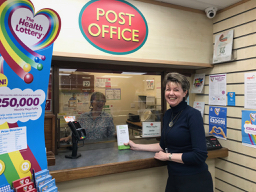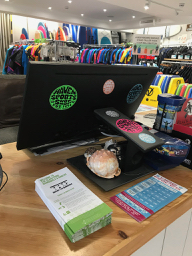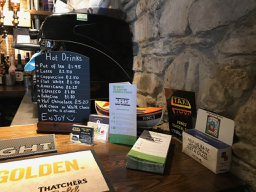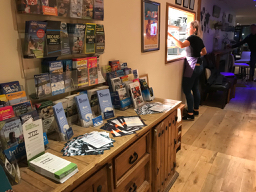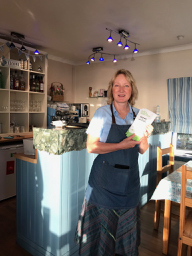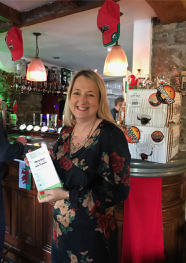 Summer 2019: Final boardwalk extension past picnic area to ensure an all year round fully accessible route from the tarmac path at the picnic area end of the habitat, to the car park.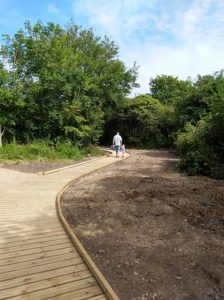 2018 Construction of bird watching platform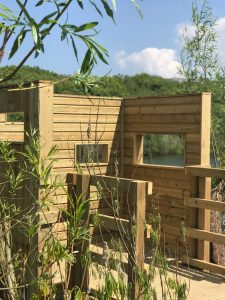 Early Achievements:
May 2014 Our inaugural meeting to discuss the closure of the boardwalk pathway.
July 2014 Completed maintenance and re-opened boardwalk through generous donations to our fundraising efforts.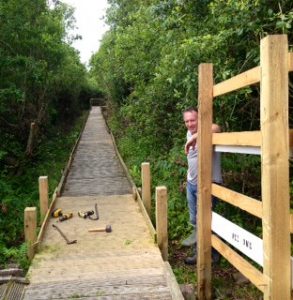 Summer 2015 Completed the planting of 700 meadow plants & wildflower seeds – funded by Keep Wales Tidy's Natural Buzz project.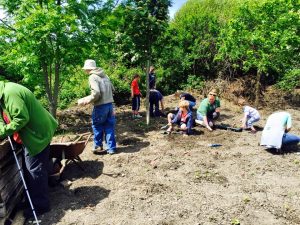 Summer 2015 Completed refurbishment of 235 metres of boardwalk using a galvanized steel base topped with Gripdeck non-slip decking boards, funded by SITA Trust. A platform was refurbished and fenced to allow Pond Dipping, funded by donations & fundraising. Volunteers cleared the reeds to create a shallow dipping area!
Winners of the 2015 Radio Pembrokeshire LOCAL HERO Award, nominated by Pembrokeshire Coast National Parks 
Spring 2016 Completed the improvements to the shale paths leading to the boardwalk from north Broad Haven, funded by the landowners. Improvements to drainage along these paths and re-surfacing will allow access to the boardwalk through the wetter months without the need for wellies!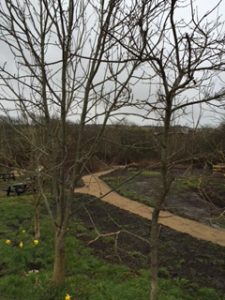 Summer 2016 Thanks to a further generous donation from the landowners, the last 40 metres of boardwalk and the viewing area are refurbished with a galvanized steel base and Gripdeck non-slip decking boards. The entire area is now accessible to mobility scooters, pushchairs & wheelchairs.
Other improvements during this period have included:
The creation & installation of bird & bat boxes and bug houses made from the leftover old decking – the Girl Guides helped us out here!
The building of a compost bay, where we can deposit all the hedge cuttings and grass trimmings – the volunteers of LNG helped us with this project!
Cutting through and revealing 'the bank', widening the meadow area.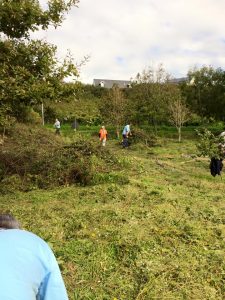 Building bug houses: "Bugingham Palace" and "Bugminster Abbey"!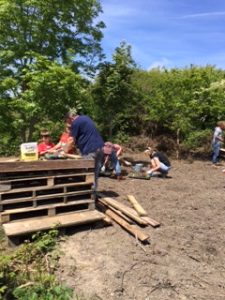 Hosting Wildlife Workshops during which children made willow structures and learnt about woodland crafts and creatures.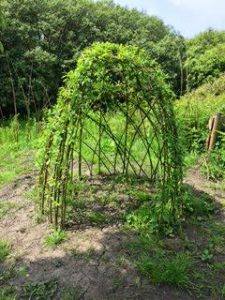 Hosting various events, coffee mornings and soup lunches; attending awareness-raising events and selling the handmade crafts and promotional products at local events, fetes & fairs. All of these have raised funds that will be used to further maintain and improve the habitat of the Slash Pond Boardwalk.
For more in depth information on activities and funding, click here to see our timeline to July 2015.
2016 November: Support The Boardwalk have been awarded runner-up in the prestigious 2016 TIDY WALES awards in the Community Transformation Category.