SITA
Press Release November 2014
An outstanding campaign to save the Slash Pond Boardwalk in Broad Haven has been rewarded with £58,422 funding from SITA Trust.
In May 2014, residents, businesses, and holiday home owners of Broad Haven united to save the Slash Pond Boardwalk from demolition. The Boardwalk was created by volunteers in 2003 with funding from Cydcoed. But in October 2013, the Havens Community Council, experiencing difficulty in continuing to fund and maintain the boardwalk, had the area closed to the public for over eight months and then agreed they had no choice but to remove the boardwalk.
A former culm pit which filled with water, the Slash Pond and surrounding habitat is one of Pembrokeshire's most delightful walks to school. The pond-side boardwalk is popular with dog walkers, naturalists, and birdwatchers, and connects the residential north end of Broad Haven village with its southerly end.
A social networking campaign was initially successful in reaching those interested in keeping the boardwalk open. The volunteer group Support the Boardwalk formed and through fundraising events and donations has raised over £8400 to preserve and enhance the walkway and habitat. The volunteers undertook repairs and maintenance of the timber walk, hedgerows, and trees, and the Boardwalk was re-opened to the public on June 10th 2014.
One of the group's treasurers, Karen Riggs, said:
I think the group is so successful because we involved all the relevant people. The membership consists of local business people, residents and holiday home owners as well as the landowners, representatives from the Baptist Church, National Parks, Keep Wales Tidy, Havens Community Council & local community development organisation PLANED. Other agencies such as PAVS were especially useful in helping the group to become Insured.
Vice Chairman, Ben Dare, explained:
In July, a grant application was submitted to SITA Trust's Enhancing Communities Programme. SITA Trust support community
and environmental improvement projects to make lasting improvements to the natural environment and community life through the Landfill Communities Fund. The Support the Boardwalk project will refurbish a large section of the boardwalk with a sustainable galvanized steel base and replace the timber with specialist non-slip decking boards.

Thanks to the generous support of SITA Trust, the project will be undertaken by a local contractor and is set to begin early 2015.
The group of volunteers continue to fundraise with various events and the donations will be used as grant match-funding to facilitate other opportunities to widen the appeal of the
boardwalk. At the same time the group will enhance the way in which the Slash Pond Boardwalk can continue to 'connect the community', be used for education, and enjoyed by people with disabilities and local groups. Other ideas include a community orchard and pontoons for children to learn to fish & pond dip.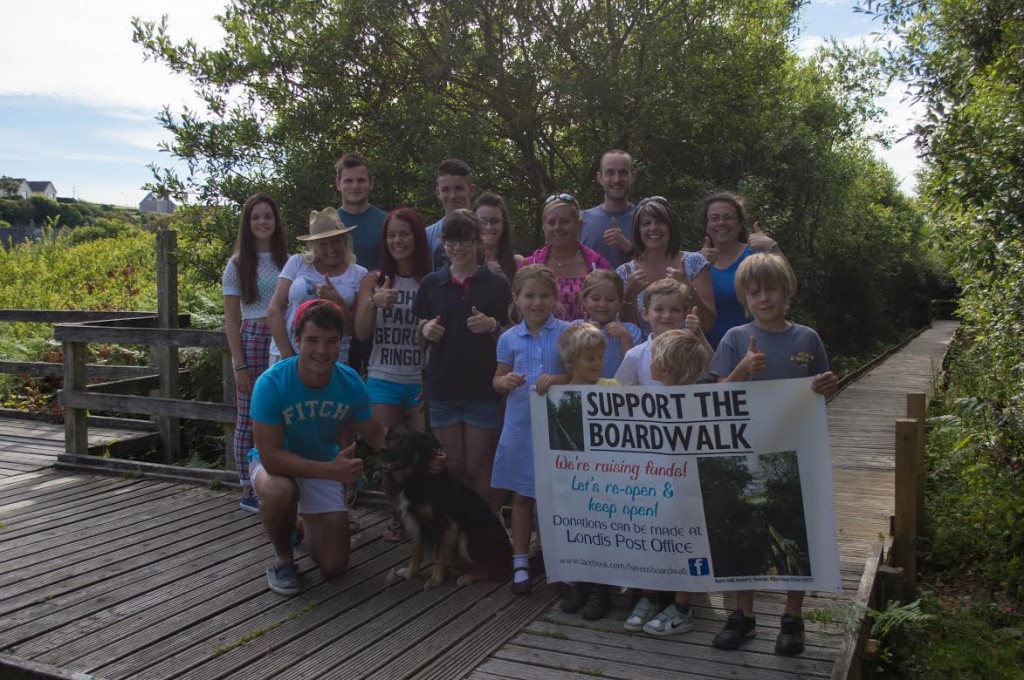 Useful documents