Boardwalk Re-opened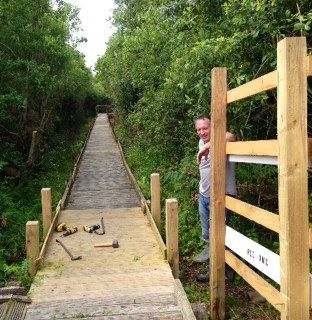 May 12th we had our first meeting and decided we wanted this boardwalk open – June 10th we've done it
Thanks to a wonderful group of enthusiastic generous people whose time effort & persistence has really paid off.

Today, members of the Practical group met with PCNPA and PCC and inspected the repairs on the boardwalk. It was declared fit for use and the barrier has gone.